Better thinking, better water, better for you, better for the planet™
Perfect water at work
Our Mission and Vision
Leading the Way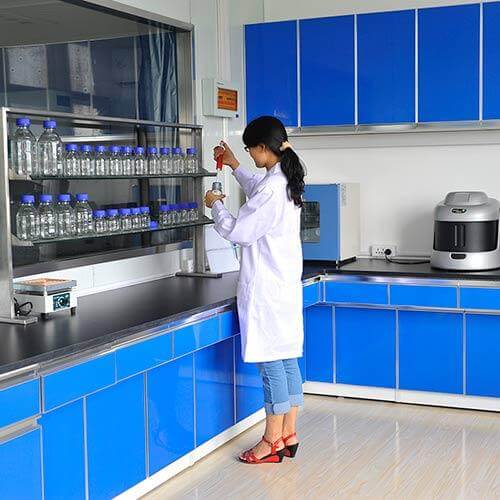 At Waterlogic, everything starts with the way we think about water
Behind every drop of Waterlogic water are years of knowledge, innovation and experience to deliver purified, great-tasting water in the safest and most sustainable way. Over 50 million people in more than 65 countries enjoy superior drinking water and service that is second to none.
Founded in 1992, Waterlogic was one of the first companies to introduce mains-fed dispensers to customers worldwide, and has been at the forefront of the market promoting product design and water quality, the application of proprietary technologies, sustainability and world-class sales and service ever since.
Waterlogic around the world
The leading provider of drinking water dispensers for businesses across the globe.
A global team of 2,900 employees

1.4 million dispensers used worldwide

Company established in 1992

Operate in over 65 countries
Who we work with
Drinking water solutions for every environment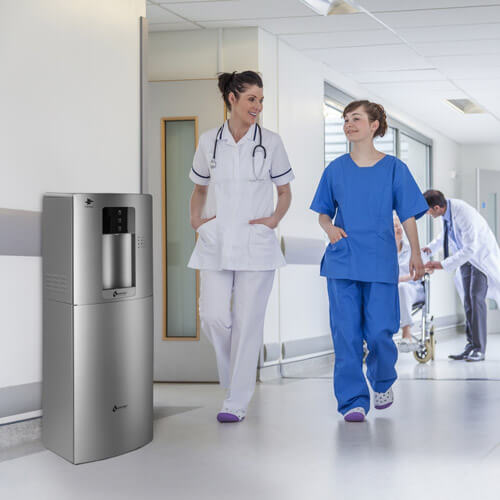 Providing hygienic access to good hydration
Waterlogic's hygiene-first approach means you can enjoy unrivalled water purity and security for your workforce when you need it most. Our solutions provide access to clean, great-tasting water to keep you safely hydrated.
Highly certified filtration, purification and antimicrobial technologies
Contactless functionality to limit the spread of germs between users.
Easy-to-buy hygiene consumables and accessories for the workplace.
The strictest hygiene protocols employed across our supply chain.
Total Care service to keep your dispensers safely performing at their best.
Reducing plastic pollution and saving energy
Promoting sustainability and raising awareness of plastic pollution and energy efficiency mean a great deal to us. These are the driving forces keeping us focused on ensuring we meet the needs of our customers and the needs of our planet too.
Waterlogic contributes to the reduction of 23.8 billion single-use plastic bottles each year.
We go out of our way to reduce energy consumption, eliminate emissions from unnecessary transportation, use non-toxic and natural materials and limit waste throughout our supply chain.
Customers can benefit from up to 72% reduction in carbon footprint compared to a bottled water cooler.
Driving innovation to deliver highly-certified quality water
Inspired by innovation and an environmental conscience, we have embraced superior technologies to create cutting-edge, highly-certified products focused on delivering purified, great-tasting water in the safest and most sustainable way.
The world's most highly certified purification technology.
Patented Firewall® UVC technology is proven 99.999% effective against COVID-19.
BioCote® antimicrobial protection restricts the growth of bacteria and mold around the dispensing area.
High performance filters remove contaminants reducing unpleasant tastes and smells.
Offering a range of solutions to suit every environment
Waterlogic's range of water dispensers covers the whole needs spectrum from freestanding, countertop and integrated dispensers to water filling stations, fountains and boilers. There's a solution for every workplace.
Designed for environments such as offices, warehouses, factories, hospitals, restaurants, hotels, schools and public spaces.
Choice of cold, ambient, sparkling, hot and extra hot water.
Rent or buy options to suit you.
Extensive range of consumables and accessories available on subscription to guarantee cost savings and continuous supply.
Delivering unparalleled expertise and care at every step
We design, manufacture, distribute, install and service our own water dispensers to 50 million people in over 65 countries, so you can enjoy unparalleled product quality and highly responsive Total Care service.
100% owned R&D and manufacturing in the U.S., China and Australia.
Friendly and responsive after-care to ensure your needs are being met.
Hassle-free installation, regular servicing and maintenance from our expert technicians.
Locations throughout the country providing local service on a national scale.
Expanding our global reach to new markets and regions
Waterlogic has its own subsidiaries in 18 countries plus an independent global distribution network in over 50 countries. Our far-reaching market coverage means we are the only water dispenser provider able to cover the full geographical needs of global customers under one roof.
Based in the U.S., Canada, Latin America, Australia and Europe, including the UK, Ireland, the Nordics, Germany, France, Spain, Benelux, Hungary and Czech Republic.
Growth driven organically and through acquisition to consolidate our lead in existing markets and extend our reach to new markets.
Extensive distribution network in North and South America, Europe, Asia, Australia and South Africa.