Transform your business with a bottleless water cooler in LA
Water coolers designed with hygiene and hydration in mind.
Waterlogic will not compromise on quality
In LA, the water quality has been under fire in recent years, especially as we're learning more about the quality of water discovered in plastic bottles, and the taste of the water coming under question.
Our water dispensers are prepared to neutralize bacteria and external germs with the technology of Firewall® and BioCote® installed. It allows you to provide your customers, employees and potential customers with purified, contaminant-free water from the touch of a button. And it tastes great!
Water dispensers in LA
305 E. Orangehope Ave
Placentia, CA
92870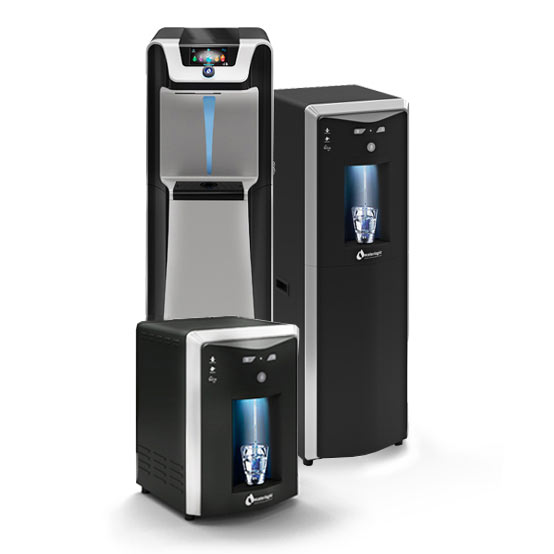 Why people and businesses in Los Angeles look to Waterlogic
High quality
We deliver high quality water coolers from our Los Angeles, where you can buy or rent a water cooler that doesn't need much space in your office. You can also choose between our freestanding or countertop options.
Servicing
After installation, we schedule regular service visits with to to ensure your system is performing to its high standard round the clock. This includes maintenance, replacement of parts and any other concerns you have.
Expert advice
Our water experts will provide you with specialist advice that'll assess your specific needs, right down to the number of employees you have, budget and level of demand. Take a look at our calculator below to see what you can save.
Simple installation
Once you've chosen the ideal water cooler for your office space, we'll arrange installation. Our trained and certified technicians will take care of your smooth installation, making it a hassle-free process for your company.
Our selection of bottleless water dispensers for businesses in Los Angeles
Get more water for your money in Los Angeles
The bigger your business the more savings you'll expect to see with a Waterlogic dispenser. Take a look at our cost calculator to find out how much you can save when you switch to a Waterlogic water cooler.
At our Los Angeles base we're able to talk through your options clearly and offer a solution that suits your requirements. We also provide a cost-effective way to provide contaminant-free and refreshing water for you, your customers, employees and guests.
Connect your existing water supply to a bottleless water cooler and use an available source that allows you unlimited purified water to give yourself peace of mind. With a bottle-free solution at Waterlogic, you are not only saving money but you're also taking care of the environment by decreasing your plastic wastage and CO₂ emissions.
Purified water in three simple steps
Initial filtration
Each Waterlogic dispenser has a carbon filter that purifies, removes impurities, additives and odours from your drinking water. What you then receive is refreshing drinking water containing all the essential minerals.
Firewall® technology
By positioning our exclusive UV Firewall® Technology at the point of dispense, we purify the water right before it leaves the system, ensuring your water is protected and remains clean. Enjoy purified, clean water from dispense to cup.
Final touch
Finally, we incorporate an external silver additive lining known as BioCote®. With this added protection, your systems are safeguarded from external germs or bacteria and ensures your water dispenser stays hygienic.
Why businesses in LA rely on Waterlogic
With Waterlogic, you'll receive specialist advice that'll allow you to make the best decision for your business, a hassle-free installation and a personalized aftercare and service package to ensure your hot and cold dispenser, ice dispenser or sparkling water cooler is consistently delivering as if like new.
We'll arrange visits to ensure your system is performing to its high standard. With a Waterlogic water dispenser solution in Los Angeles, you can be assured every drop you drink is fresh, clean and always tastes great.
Recommended bottleless water coolers in LA