Learn how Waterlogic help businesses become more environmental and socially responsible
For almost 30 years Waterlogic have looked to achieve the very best way of hydrating people without causing harm to human health or damage to the environment. We are continually working to reduce the negative impact we have om the natural world, as well as providing the tools for our customers to do the same. Discover all the ways we can help your business achieve its environmental goals and objectives with our new Greener thinking guide.
Learn how to become a greener business with Waterlogic
When you partner with Waterlogic you work with a brand that are pioneers in the water dispenser industry when it comes to providing safe and sustainable water for everyone. Also through using Waterlogic's products and services you too can become a more sustainable business.
This guide will show you how partnering with us can help:
Reduce your single-use plastic footprint
We are committed to helping you eradicate single-use plastic
23.8 billion
That's how many single-use plastic bottles Waterlogic have saved from going into landfill or our oceans each year.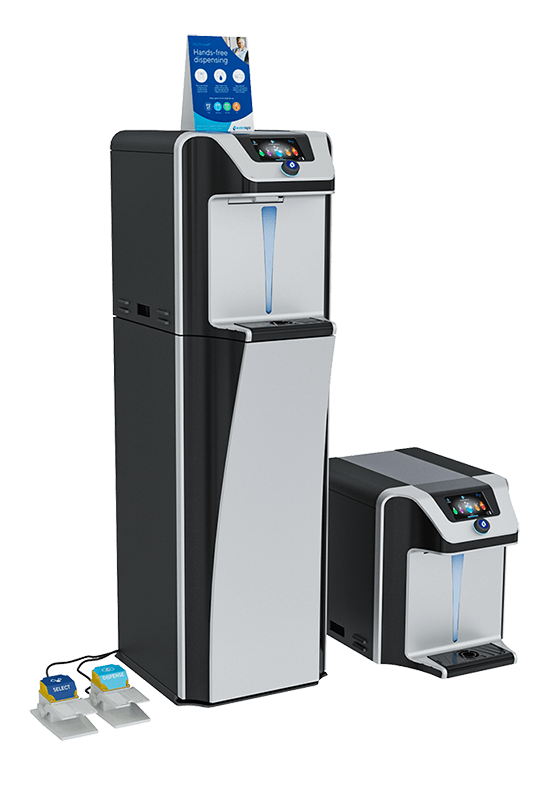 Better for you, better for the planet
The production and disposal of single-use plastic bottles continue to have a detrimental impact on our planet. Globally, one million plastic bottles are bought every minute with just 9% recycled. By 2050, it is estimated that our oceans will contain more plastic waste than fish, with 12 billion metric tons of plastic in landfills taking more than 400 years to degrade.
Find out how can we help you to reduce your plastic footprint